Executive Coaching & Mentoring
Executive and career coaching
I am a L7 qualified and EMCC Senior Practitioner accredited coach and mentor and coach a wide variety of executive and entrepreneurial clients.
I recognise these continue to be incredibly tough times and remain 100% focused on helping people as much as I can.
While I did not set out to be a professional coach/mentor, I have always enjoyed bringing through talent and helping people where I could – so I guess it is natural I'd end up doing this now as a main focus.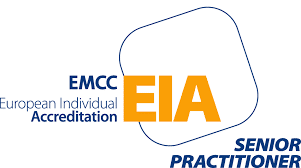 I am extremely passionate about helping people. I feel I uniquely bring a combination of being a highly experienced hiring manager with a track record of nurturing talent and providing opportunities to grow.
I am focused on giving back what I can at the moment and produce a lot of free content designed to support job-seekers and business leaders on a weekly basis across my channels, including regular job round-ups and advice on personal branding. If you'd like to learn more about that . I also offer a free 15-minute career strategy session, bookable on a weekly basis, where I'll do my best to give you some practical help.
My career experience in marketing and digital transformation which has seen me deliver award wining projects and campaigns for a multitude of global brands and start up in retail, entertainment and leisure.
I have also advised multiple technology and creative start-ups on this if growth plans, drawing on my vast experience of emerging technology, innovation and trends in customer experience, sustainability digital transformation and social media.
Coaching & Mentoring
Executive and career coaching
Consulting
Growth and marketing strategy
Events
Speaking, moderating and chairing