Dr Geraint Evans
Award-winning marketing practitioner, academic, writer & speaker
My various hats now include award winning work as a coach, writer, marketing strategy board advisor, keynote speaker and published academic researcher.
During my career I've held a variety of global marketing and digital leadership roles, delivering work for major brands such as ODEON Cinemas Group, Virgin Media, Tesco, Boots and Whitbread.  I now use this experience to consult with a wide variety of clients from start ups, SMEs through to Global blue-chip companies – helping them think differently on marketing, digital and strategic growth,
I am an L7 qualified Coach and Mentor. I now coach and mentor individuals one-on-one in a variety of areas such as career progression, personal branding and dealing with new roles.
I'm a regular writer for publications such as Forbes, Entrepreneur, Fast Company, VentureBeat, Econsultancy and Thrive Global. I am also honoured to be a member of the Global Innovation Insight Network at TrendWatching – a community of 1000+ trend professionals from over 50 countries who share & discuss game-changing innovations the inform the cutting edge events and publications of the company.
I'm always up for a chat so please get in touch.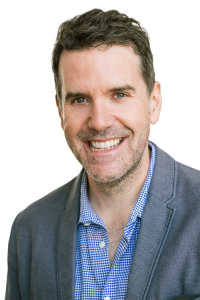 Academic Qualifications
Following my BA Hons at Leeds Trinity University, I completed my Masters in Marketing at UWE Bristol, followed by gaining my PhD in Marketing & Entrepreneurship from the University of Wales. After this I completed my MBA with Distinction from the prestigious Henley Business School.
Coaching & Mentoring
Executive and career coaching
Consulting
Growth and marketing strategy
Events
Speaking, moderating and chairing