Dr Geraint Evans
Award-winning marketing practitioner, academic, writer & speaker
Coaching & Career Mentoring
Expertise in emerging technology, innovation and trends in customer experience, digital transformation and social media
Business Consulting
Marketing and innovation consultancy for your company or organisation.
Innovation Research, Writing & Speaking
Blogs, commentary, product reviews & interviews. Conference & event speaking and chairing.
Take your career to the next level
Do you want to break through to the next level in your marketing career? Do you know in your heart that there's more for you out there, but you don't know how to get it?
Break through the ceiling or get to the next rung of the ladder
Smash through your self-limiting beliefs
Start or expand your own marketing business
Win recognition, awards and expert status
Event Speaking
Conference & event speaking and chairing
Training & Presenting
VLOGS, events, training and webinars
Marketing Director in-a-box
I'll work with your company to deliver a specific marketing project
Media & Writing
Blogs, commentary, product reviews & interviews
About Me
I'm a tech loving Welsh dad and award winning marketing practitioner. My various hats include: marketing strategy consultant, board advisor, author, keynote speaker and published academic researcher. I am also a not-for-profit board advisor.
I've held a variety of global marketing leadership roles, delivering work with major brands such as ODEON Cinemas Group, Virgin Media, Tesco, Boots and Whitbread. In addition to consulting with a wide variety of clients from SMEs to Global blue-chip companies on marketing, digital and strategic growth, I also coach individuals one-to-one.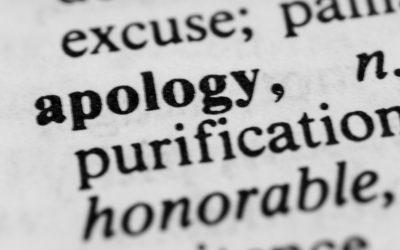 What companies can learn from the entrepreneurs and businesses openly apologising for their mistakes With the advent of social media and 24/7 availability culture fascinating new trends...
read more
Get the practical career guidance and support you've been searching for.
These are incredibly tough times and I'm 100% focused on helping people as much as I can. I did not set out to be a professional career coach, but I am extremely passionate about helping people. What I feel I uniquely bring to this is that I am a highly experienced hiring manager with a track record of nurturing talent and providing opportunities to grow. I am focused on giving back what I can at the moment and produce a lot of free content designed to support job-seekers and business leaders on a weekly basis across my channels, including regular job round-ups and advice on personal branding. If you'd like to learn more about that . I also offer a free 20-minute career strategy session, bookable on a weekly basis, where I'll do my best to give you some practical help.