Dr Geraint Evans - Biography
Dr Geraint Evans (or 'G' as he is more commonly known!) is an award-winning marketing professional, writer and academic researcher.
After failing miserably to become a professional rugby player, actor or rock star, G went on to hold a variety of marketing and digital leadership roles, producing award winning work for major brands such as ODEON Cinemas Group (AMC Theatres), as well as delivering work with major brands such as Virgin Media, Tesco, Boots and Whitbread.
In addition to consulting with a wide variety of clients from SMEs to Global blue-chip companies on marketing, digital and strategic growth, G now coaches individuals one-to-one, and has dedicated himself to helping people achieve their personal and professional goals.
G is a regular keynote speaker at a variety of international events and writes for the likes of Forbes, Entrepreneur, Fast Company and VentureBeat.
G released his first books this year – Do One Thing is his first book in the personal development space, and co-authoring 'Sustainable Marketing'.
You can find him on social media @DrGeraintEvans.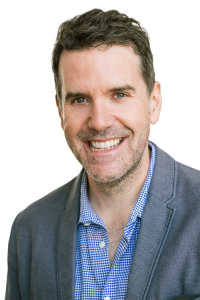 Coaching & Mentoring
Executive and career coaching
Consulting
Growth and marketing strategy
Events
Speaking, moderating and chairing